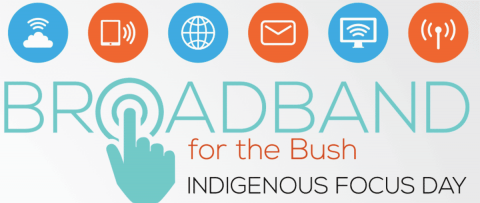 Indigenous Focus Day 2015 Broadband for the Bush Forum
The Indigenous Remote Communications Association (IRCA) and the Australian Communications Consumer Action Network(link is external) (ACCAN) hosted the Indigenous Focus Day on Tuesday 14th July in Darwin, at the Charles Darwin University Casuarina campus' stunning ACIKE Building.
The event took place alongside the Broadband for the Bush Forum IV. It attracted 75 participants and focused on identifying the obstacles to digital inclusion and the opportunities that arise from being connected.
Participants were representatives from the Indigenous community, as well as delegates from community organisations from across Australia. The Day consisted of an opening address from Joe Morrison, CEO of Northern Land Council, some shorter presentations and facilitated breakout sessions.
Key themes explored were affordability, accessibility, awareness and appropriateness.
For more information visit http://broadbandforthebush.com.au/indigenous-focus-day-2015/